Our Program
We have designed a nurturing, creative world for infants, toddlers and preschoolers to help develop both minds and bodies. Our teachers work closely with you to ensure a smooth, happy transition into our program — for your child and for you. We are committed to creating a strong bond with your child to ensure the best start in life.
Waldorf-inspired preschools are places where children learn how to be social. Teachers foster the idea of individuals becoming a true group, developing skills in communication and empathy, and learning to see and understand one another's strengths and challenges.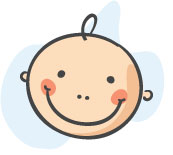 Infant Programs
The first five years of a child's life is an amazing period of growth and learning that serves as the foundation for future stages of development. The Early Foundations Infant program provides the right environment and experiences to meet these rapidly developing abilities. Our program emphasizes the importance of positive, supportive interactions between our teachers and your child. Our teachers sing, read, and talk to your child to help him or her with this critical development.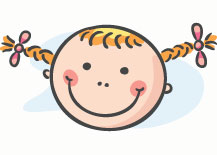 Toddler & Twos Programs
Two year olds are terrific learners. They are beginning to understand group play and become better at communicating their thoughts. Our Early Foundations Twos program emphasizes language development to help children turn their ideas into words and sentences. Children will also have plenty of group activities to practice social skills such as cooperation, sharing, and taking turns.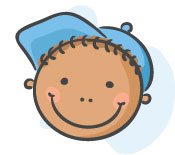 Preschooler Programs
A preschooler's world opens up in new ways as children improve coordination, learn complex games, and begin to interact more with their peers. Our Early Foundations Preschool program introduces language, math, science and social skills in a logical, natural sequence to encourage learning one step at a time. Our teachers also provide extensive individual attention to support your child's unique needs.
Program Highlights
Age-appropriate toys, games, & music to stimulate development
Nurturing, personal care that builds trust & self-esteem
Stimulating activities and group interactions that encourage your child to play and explore
Daily language experiences that support literacy & language development
Regular communication with teachers, including daily notes, to inform you about your child's day
Math & science skills developed using hands-on experiences
Nutritious meals following the State of California food program guidelines
On-campus extra curricular programs
Off-campus community program for age appropriate children
Daily routine / set schedule to provide consistency
Extended evenings & weekend care available
Holiday family programs
Our program is family owned & operated
How It Works
Our program is limited to 12 kids daily, with 3 full time licensed childcare providers. The school is best suited for ages 12 mos. to 5 years and we also offer drop in care for school age children.
Friendly Environment

We support happy and healthy families by fostering open communication with the families in our care. This insures that your child is receiving the best care possible.

Easy Scheduling

The parent may pre-schedule care, or call the same day childcare is needed. Advance notice is recommended due to the limited space available. You may also contract a guaranteed placement for your child for as many days per week as needed. We provide extended childcare to fit your schedule: hourly, daily, evening & weekend care is available.

Meals & Snacks Included

Program includes all meals and snacks for ages 12 months and up (allergy-sensitive).
Kastle Activities

Kids Kastle provides arts, crafts, music, dance, in-house gymnastics, cooking, outdoor adventure, dramatic play, creative play and gardening. We are a learning environment dedicated to using many different resources for mind stimulation.

Nap Time

Clean, peaceful rest and nap periods are provided daily. Linen is cleaned daily.

Fees & Contact

Fees are based on the type of care required. To work out your personal fee schedule, please call us at (925) 284-CARE, or email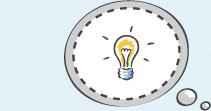 Did you know that when we bake & make snacks, the children learn about:
Counting
Spatial relationships
Measuring
Using deductive reasoning to observe, investigate, and predict
Reading and following a recipe
Social interactions
Meals & Snacks continued...
Our program includes weekly menus and special food choices for allergy-sensitive children. We pride ourselves on a low-gluten diet. We understand the many foods that cause inflammatory issues in the body, and avoid using processed sugars, homogenized oils, saturated fat and trans fat. We believe in serving freshly farmed fruits and vegetables. We are apart of the Roger Ranch Urban Farm and Teaching Garden located in Pleasant Hill.
We eat healthy...
We use all organic fruits, vegetables and snacks whenever possible, and strive to provide healthy and satisfying choices for our children. Teaching healthy eating at an early age can have a huge impact on a child's eating habits for the rest of his or her life!
Due to the different ages and dietary needs in the infant program, parents are required to provide their infant's meals, snacks and milk source. We ask that parents do not provide foods that contain honey, peanuts, tree nuts or fresh eggs due to potential food allergies.
About Us
How We Started
Kids Kastle has been providing quality childcare since 1982. Michelle Service started her career as childcare provider at the age of 18. She began by attending San Francisco State University to focus on early childhood education. During her courses at S.F. State, Michelle was required to devote many hours at childcare centers to observe children at play. It was during this time that Michelle realized that she wanted more interaction and hands-on experience with the children she cared for. Following the recommendation of one of her professors, she decided to open a family childcare facility of her own. Michelle's immediate success in working with children and their families blossomed into nearly three decades of unparalleled service. Michelle has helped providers all over the Bay Area develop quality childcare centers. As a result, Michelle received the 1998 Soropomist Award for "Women Helping Women". She has also been recognized by Mayor Rosemary Corbin of Richmond, Congressman George Miller, and District Supervisor Jim Rogers. Michelle continues to serve in the childcare field by mentoring other providers in building strong healthy childcare businesses.
Michelle loves the gift of working with children so much that she volunteered as a CCD (Confraternity of Christian Doctrine) teacher for 12 years at her local church. She served on the board of the "Active Reading Clinic" for 10 years—a wonderful program that helps non-traditional learners learn to read. She also was the Director of "Birthright," a pregnancy support group, where she volunteered for 14 years.